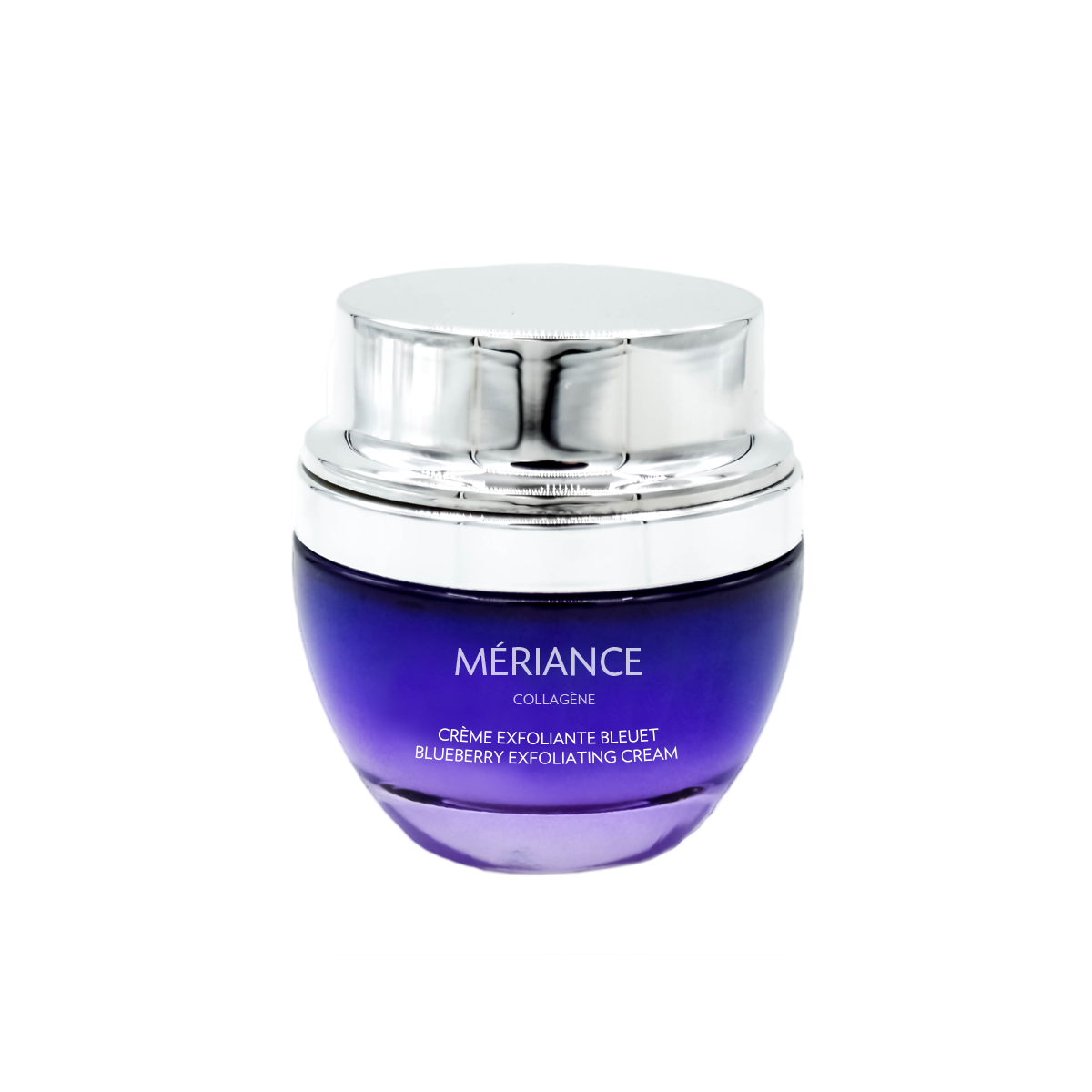 In stock
Blueberry Enzyme Peel
$ 59.00
This exfoliating cream with fruit acid from the blueberry gently eliminates impurities and dead cell. It leaves the skin fresh and comfortable, preparing it to receive additional Mériance cares designed to moisturize, protect and improve the general look of the skin.
This creamy texture peel allows to awaken the complexion without irritating the skin, with soft and natural enzyme complex.
Overall customer satisfaction
| | |
| --- | --- |
| Skin type | Normal, Dry, Combination |
| Skin condition | Acneic, Dehydrated, Problems, Normal |
| Age | 30, 40, 50 |
| Fragrance | No |
Apply Blueberry Enzyme Peel on slightly damp skin about 1 to 2 times a week. Massage gently and let the cream penetrate between 3 to 8 minutes depending on the skin tolerance and rinse with warm water.
For all skin types, this Mériance Blueberry Enzyme Peel calm especially blotchy skin and skin redness. This natural exfoliating cream will act on dead skin cells and deep cleanse your face to increase the effectiveness of complementary Mériance cares. It will act specifically on the regeneration of your dermis, allowing it to refine and lighten your complexion.
INCI
vaccinium myrtillus (blueberry) pulp, vaccinium myrtillus (blueberry) juice, cetostearyl alcohol, ethoxylated sorbitan ester, lactic acid, aqua (distilled water), phenoxyethanol, potassium sorbate, colorant, parfum (fragrance), tetrasodium EDTA, pantothenic acid (vitamin B5), pyridoxine (vitamin B6), coenzyme Q10, alpha lipoic acid, thiamine (vitamin B1), riboflavin (vitamin B2), vitamin C ester, tocopherol (vitamin E), cobalamin