Quality + Concentration = Results
A simple recipe using the best anti-aging molecules in the highest concentrations.
Made in Quebec, Mériance Collagen is synonymous with luxury. Applying Mériance treatments to your skin provides a moment of pure pleasure, with guaranteed results.
Mériance redefines the notion of cosmetics with its offering of the highest number and highest concentration of anti-aging molecules in each bottle. With record levels of active anti-aging ingredients, Mériance goes beyond industry standards while adhering to structural formulas under dermatological control.
The Mériance range refuses compromise in any of its products, which are all manufactured from noble and natural ingredients.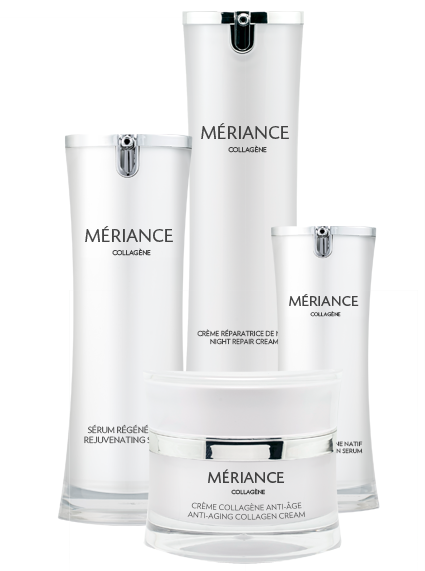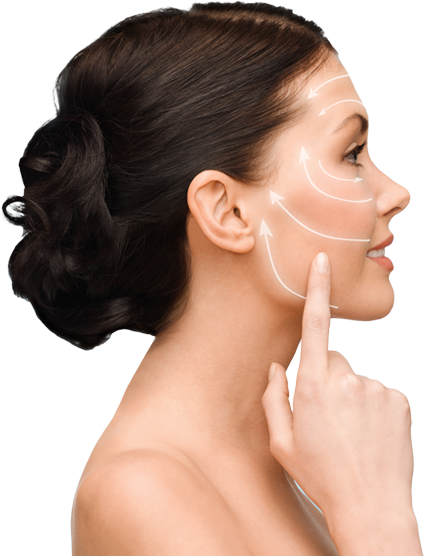 RESULTS
High-performance products, clean, luxurious and not superficial.
An anti-aging complex, powerful antioxidants and rich marine collagen combine to energize, protect and renew the skin. Bold anti-aging treatments, as intense as the ocean itself. Most of Mériance's skincare products are fragrance-free. The care containing it (day cream) contain very discreet perfumes. High-performance, refined, luxurious and non-superficial products. The textures of the products are silky and pleasant to the touch. They are quickly absorbed by the skin without leaving a trace of shine or residue.
The difference
Mériance develops its authentic and effective range of high-quality cosmetics using marine scientific research. Its expertise enables the integration of high-performance pure native collagen (99.7%) into its range of anti-aging products. The result is a range of anti-aging products featuring exceptional purity and unparalleled concentrations of ingredients.
Products developed by leaders in marine scientific research of anti-aging molecules;
Products designed and manufactured by Quebecers in Quebec;
Ingredients derived from the most recent discoveries in anti-aging molecules;
Hypoallergenic, non-irritating, non-PEG and non-harmful products;
Treatments without parabens, sulfates, colorants, artificial fragrances or mineral oils;
Not tested on animals;
The highest concentrations of ingredients on the market.
Download our history presentation document