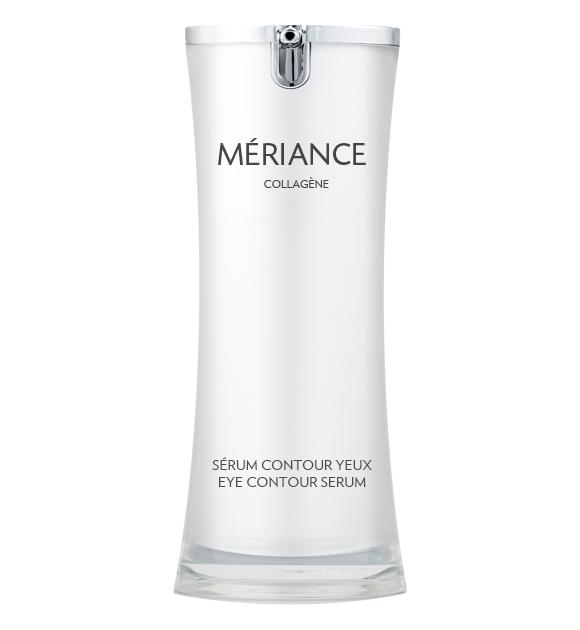 A scientific approach with instant and long-lasting results. The Eye Contour Serum is a luxurious treatment to fight against the signs of time.
An anti-aging treatment formulated to target fine lines and wrinkles and to reduce dark circles and puffiness.
A step that will make a difference in your beauty routine!
Our actives power to fill and to firm
Discover the many virtues of native collagen such as its filling power for fine lines and wrinkles. In high concentration, the collagen molecule can hold up to eight times its weight in water for healthier looking, plump skin.
An effective anti-aging ingredient, Matrixyl3000 naturally reproduces the collagen fragment, reinforces the structure of the skin and restores volume. Its polypeptide power will regulate hydration and increase elasticity for firmer skin. Working in conjunction with native collagen and hyaluronic acid, irregularities and wrinkles will visibly decrease.
An active ingredient known for its intense moisturizing power, Hyaluronic Acid plumps and strengthens the skin while protecting it. Its incredible ability to carry and fix water in the skin will restore plumpness. Its contribution to cell renewal and its support for collagen and elastin fibers will fill the appearance of fine lines.
Is an eye contour serum made for me?
Formulated for everyone regardless of age and skin type, this treatment can also be applied to the contour of the lips. This serum restores comfort and firmness to the delicate areas of the skin. Simply avoid the eyelid in the presence of highly irritated skin with psoriasis or eczema.
We are truly confident in the quality of our all our Mériance skincare products, that for any reason if you are not satisfied, you have 30 days after your purchase to return, no questions asked.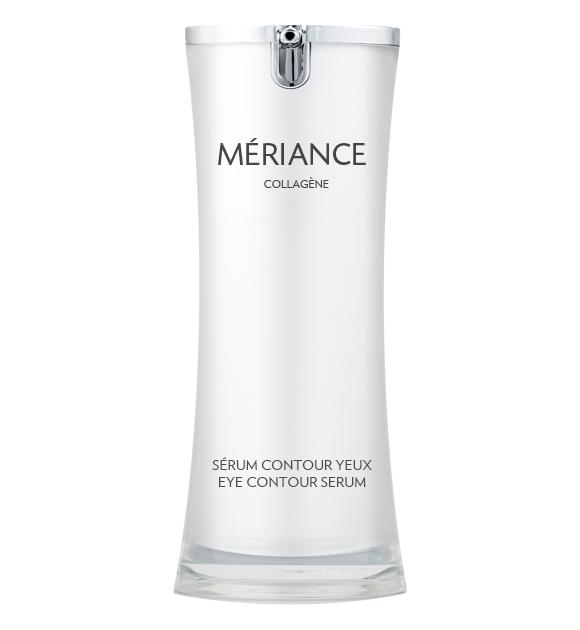 Eye Contour Serum
Collagen, Matrixil3000tm
Restore your natural beauty with the eye contour serum. A treatment that intensely moisturizes the delicate skin around the eyes, but also around the lips. It deeply strengthens and repairs the structure of the skin and revives the production of collagen and elastin. A complete care that prevents the premature appearance of fine lines, wrinkles and marks of fatigue and visibly improves the quality of the skin. A serum that also has the power to correct and restore damage from the past.
Benefits:
Improves the microcirculation of the eye
Reduces dark circle colouring
Boost collagen and elastin production
Visibly drains the contour of the eye
Soothes and deeply moistuzes
Repairs and stenghtens skin structures
Smoothes crow's feet and lips
What is the difference between an eye serum and an eye cream?
With a lighter texture than a cream, serums will allow a deeper penetration of its active ingredients. In general, eye serums are more efficient for wrinkles, dark circles, reduction of puffiness. They will also strengthen and improve skin firmness. Eye creams will moisturize and brighten dull skin around the eye. An eye serum can easily be added to your beauty routine sporadically or daily for optimal results.
Can I add the eye contour serum to my current routine ?
Absolutely, we recommend from your mid-thirties to include an eye contour serum in your beauty routine in prevention and to keep this area well hydrated. This versatile serum will easily adapt to your current routine even if you do not only use Mériance products. Serums are, in general, the most concentrated treatment to optimize the benefits of your beauty routine.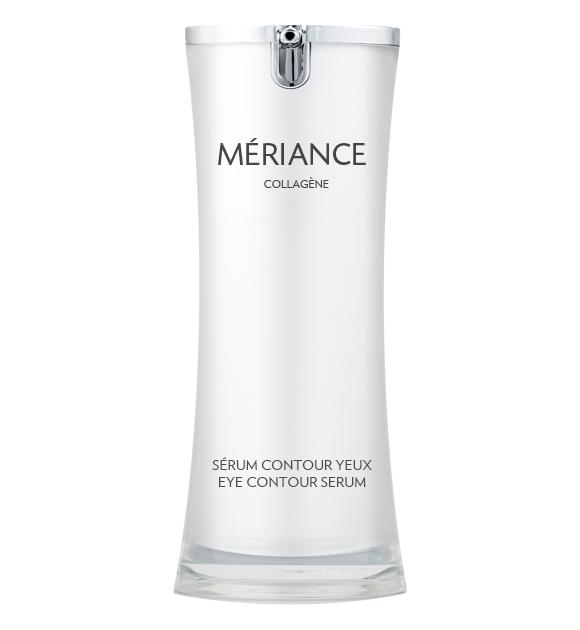 Your offer:
Eye Contour Serum (15ml)
Free cleanser in your package
Free shipping
+
Gift with purchase
User guide brochure
Personalized consulting-service 7 days a week
Satisfaction guaranteed
Proudly making your skincare experience evolve!
Our treatments are available online and in beauty institutes.
Chat with one of our specialists!
We are available to help you with your selection of products and with your beauty routine.